The Fossil Creek team are delighted with our line up and we look forward to these bulls being incorporated into beef herds throughout the country come June. We take this responsibility to produce high performing, robust genetics for your breeding requirements very seriously - as these need to perform in some of the toughest climatic conditions throughout New Zealand and abroad. We know that they will rise to the challenge.
In fact, we guarantee it with our 'Rock Solid' Guarantee.

THE FOSSIL CREEK TEAM
The dynamic Fossil Creek Angus team includes Fossil Creek founding principals - Neil and Rose Sanderson along with Blair and Jane Smith - who run the Fossil Creek Breeding cow herd at Five Forks. The strengths of Neil (a Veterinarian) and Rose's highly valuable experience in genetics alongside Blair and Jane's ability to challenge the Fossil Creek stud cows in a high altitude environment, bodes well for a strong future for Fossil Creek Genetics.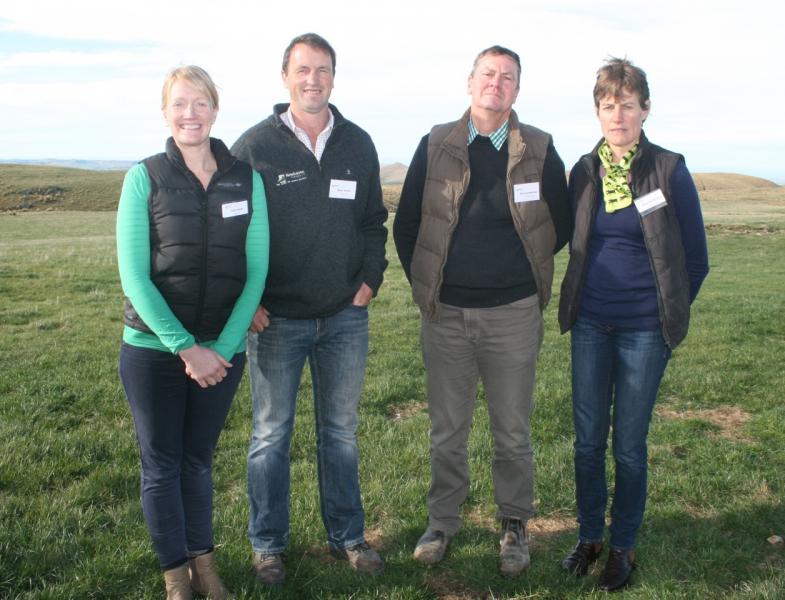 -THE FOSSIL CREEK 'ROCK SOLID' PHILOSOPHY-
Cattle are highly fertile and reknowned for their docility.
Grow rapidly to above average target weights on grass.
Utilise pasture to lay down fat cover.
Adjust to the environment they are moved to.
Breed early maturing daughters with longevity guaranteed
Uncompromised on structural soundness and temperament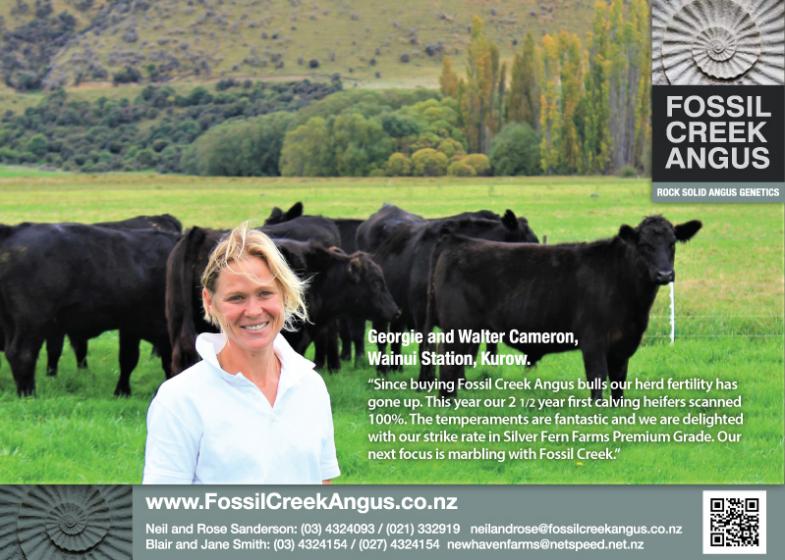 Summer 2016 Newsletter Autumn 2017 Newsletter Winter 2017 Newsletter Summer 2017 Newsletter