_________________________________________________________________
THE FOSSIL CREEK TEAM
The dynamic Fossil Creek Angus team includes Fossil Creek founding principals - Neil and Rose Sanderson along with Blair and Jane Smith - who run the Fossil Creek Breeding cow herd at Five Forks. The strengths of Neil (a Veterinarian) and Rose's highly valuable experience in genetics alongside Blair and Jane's ability to challenge the Fossil Creek stud cows in a high altitude environment, bodes well for a strong future for Fossil Creek Genetics.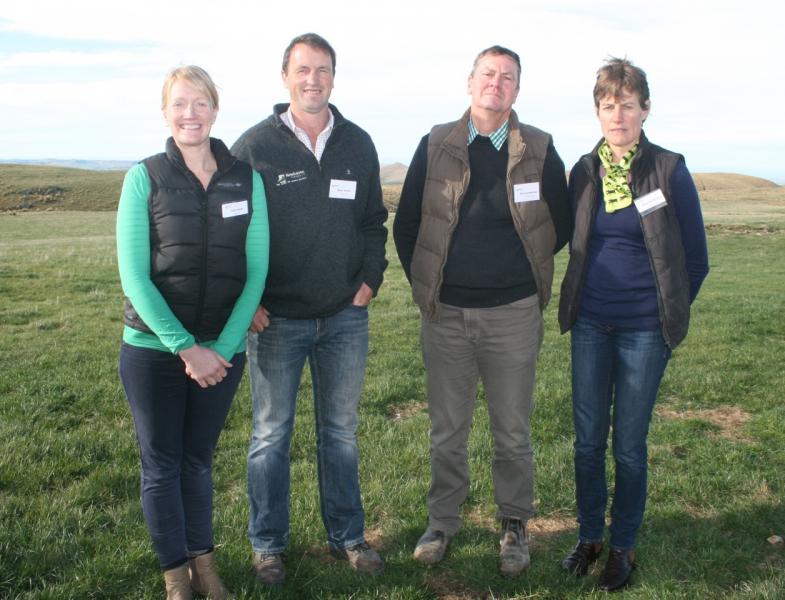 _____________________________________________________________________
THE FOSSIL CREEK 'ROCK SOLID' PHILOSOPHY
Grow rapidly to above average target weights on grass.

Utilise pasture to lay down fat cover.

Adjust to the environment they are moved to.

Breed early maturing daughters with ability to calve annually for many years

Uncompromised on structural soundness and temperament
_____________________________________________________________________
Our goal is to continually breed for balanced multiple trait selection tools which will produce the optimum performance in the Angus cattle, satisfying the demands of our clients, the majority of whom farm the harsh New Zealand hill country. Our breeding herd is run at 600 metres above sea level on the Kakanui Range - 15 kms from our bull sale venue. They are calved in tussock blocks and guaranteed to be well challenged in snow, wind, drought and social pressure.
Attributes such as longevity, structural correctness and temperament are actively pursued to achieve the goals of economic efficiency. This will ultimately reward those who have invested in Fossil Creek genetics both in New Zealand and around the world.Our main market is selling rising 2 year bulls to commercial breeding herds throughout the country. We also provide females, embryos and other Angus Genetics for purebred clientele within New Zealand. Fossil Creek Angus genetics are proven in many countries through regular exports of embryos from the herd.
_______________________________________________________________________________________________