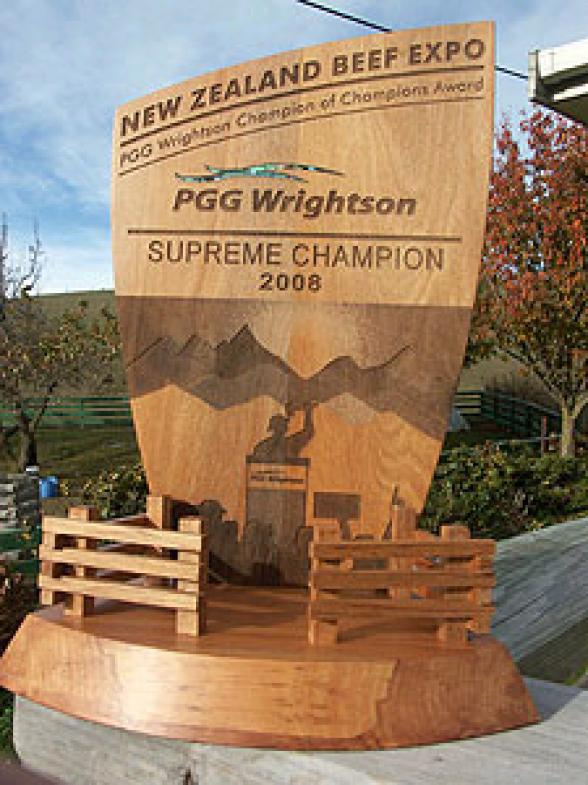 Award Winning Cattle
In 2008, Fossil Creek Angus won New Zealand's ultimate beef breeding award, the Champion of Champions Trophy at the NZ Beef Expo in which two year old bulls of seven beef breeds competed for the overall championship.
In 2010 Fossil Creek Warragul was named Champion Angus and reserve Beef Expo Champion of Champions and in 2011 Fossil Creek Angus were reserve Champion Angus and won the performance class at the Beef Expo.
Fossil Creek Lightning 2-10 was awarded the Reserve Champion award at the 2012 Beef and Lamb Expo
Please contact us if you feel our cattle or genetics may be able to complement your beef production programme.
- Neil and Rose Sanderson.
Fossil Creek Hero H6. Highest price New Zealand Angus bull in 2014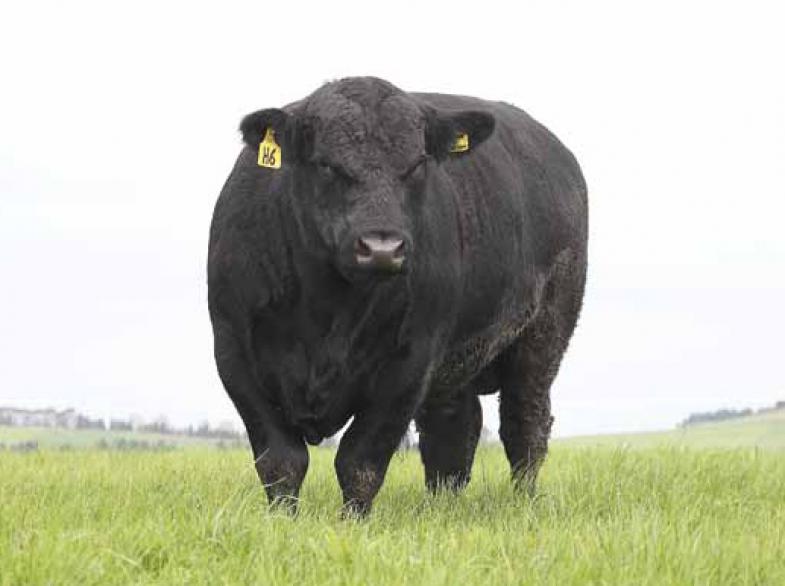 The 2014 bull sale season was dominated by the eagerly awaited appearanced of sons of the Multitrait sire, Spickler Chisum. Fossil Creek hero H6 was subject to very spirited bidding at the on farm sale eventually being knocked down to Tangihau Angus Stud from Gisborne. Hero had an exceptional pedigree along with a very strong and powerful female data package. A great phenotype completed the package and the bull which had seen stud duties at Fossil Creek Angus went on to perform well for his new owners.
Hero's EBV set continues to strenghten and he now sits with an even better data set which suggests a unique individual.